SWIMMING POOLS - POOL PANEL
Specialists in electrical systems and swimming pool connections, we are able to connect your in-ground or above-ground pool, as well as your spa. In order to avoid the risk of electrocution, breakdown or any other problem and to ensure a proper connection, it is very important to entrust the latter to professionals such as Paradis Électrique. Our 20 years of experience give you peace of mind and safe work. Our master electrician will be happy to give you sound advice that will allow you daily use in peace and information on maintenance and periodic checks.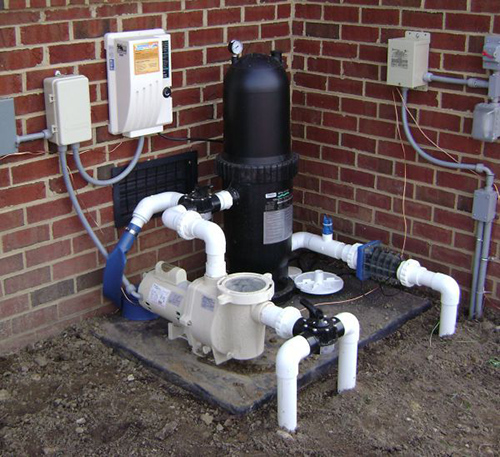 The connection of the electrical system of a swimming pool is a complex operation which consists of the installation of the electrical supply and the earthing (ground). In addition to the basic connection, we offer a whole range of services to meet all your needs throughout the Montérégie territory, from Longueuil to Vaudreuil-Dorion, not forgetting Boucherville. Contact us to know the full extent of our territory.
The connection of a heat pump or a pool heater
Accredited for connection from chlorine to salt
Pool lights
A timer for the filter
A magical eye for outdoor lights
Lights and sockets for the shed
Weatherproof outdoor sockets
The change of electrical input or the addition of an additional panel
Lighting for landscaping
Hayward P4 Aqua Logic Panel
Panther Panel Specialist